The cosy must-have of the year.
Our Super Kid Mohair jumpers are a true masterpiece. The high-quality Italian yarn, with 70% of the finest mohair, makes each piece a luxurious wearing experience. Immerse yourself in the unique comfort and timeless elegance of this jumper that will keep you warm while letting you shine fashionably. Available in four aesthetic one-size models.
Como jumpler
Pink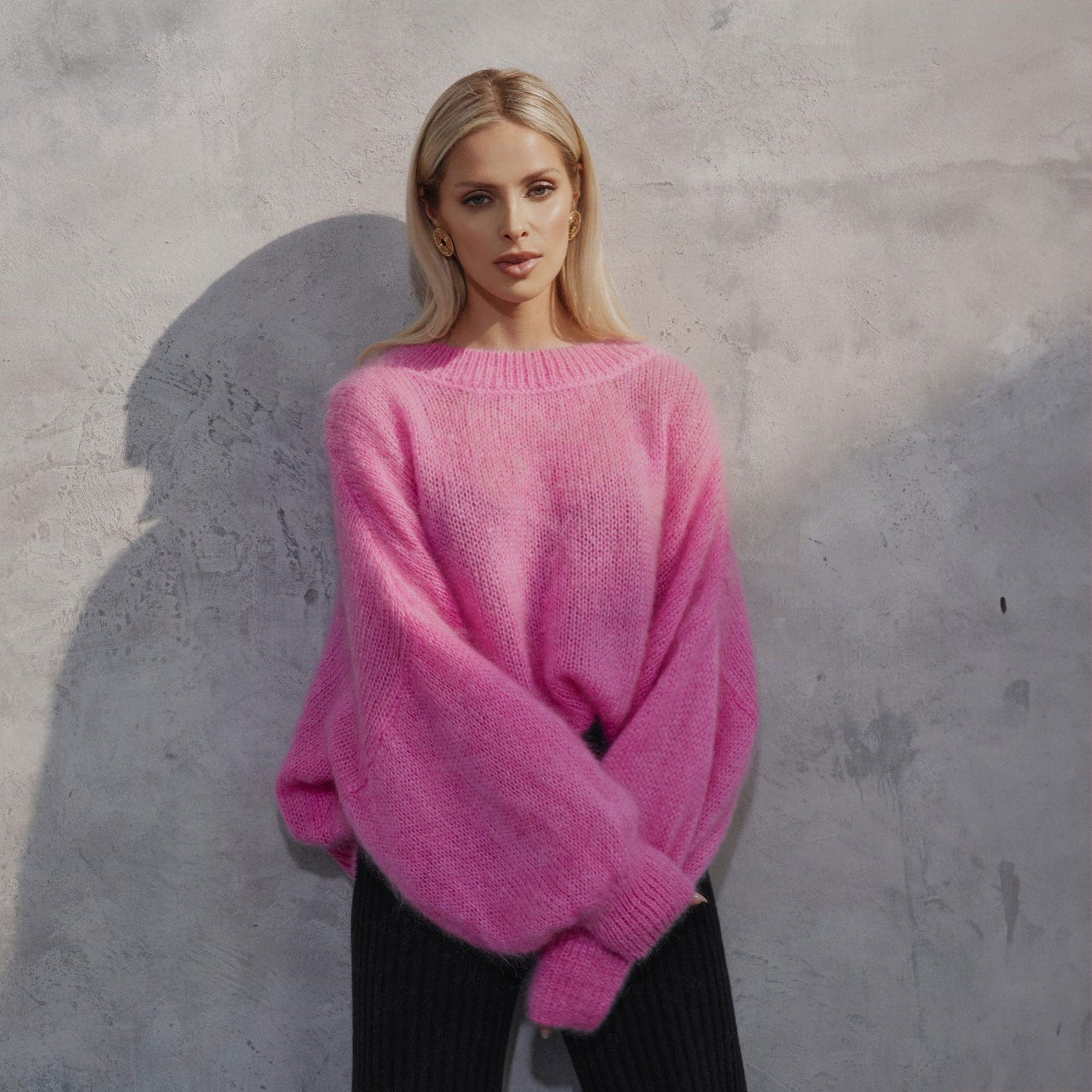 Off-White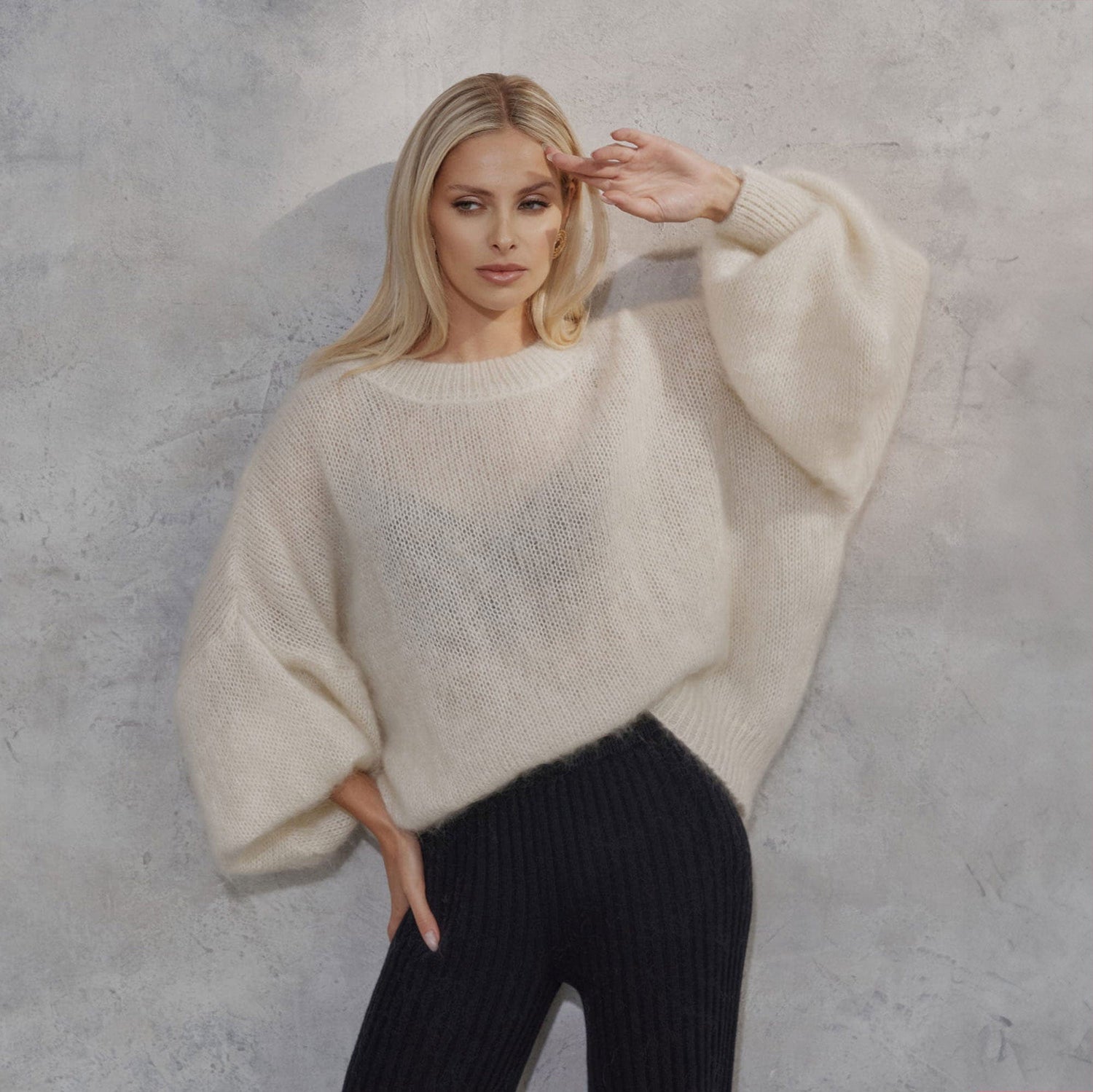 The Como model has voluminous puff sleeves and a wide, elegant round neckline.
Suzi jumper
Cyan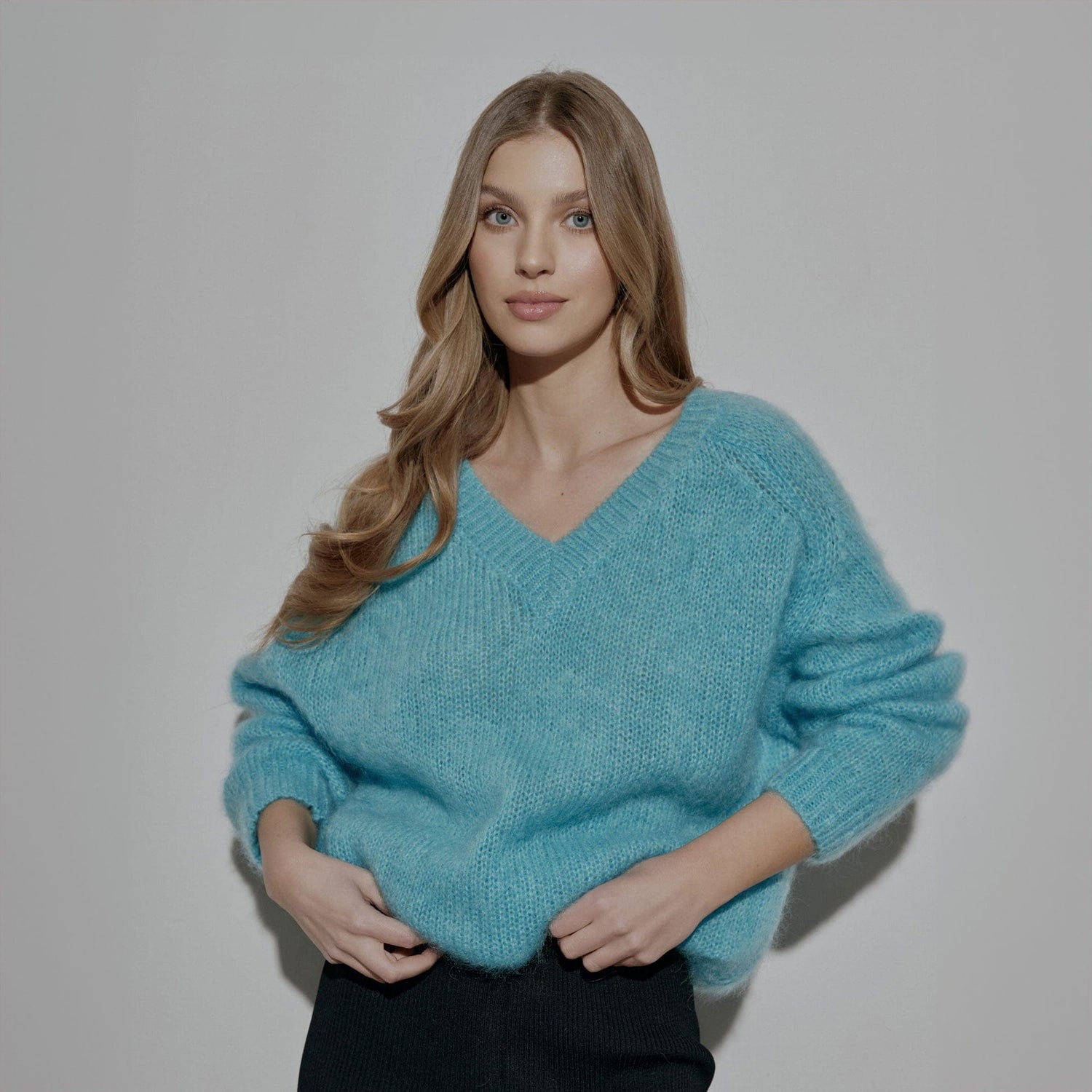 Pink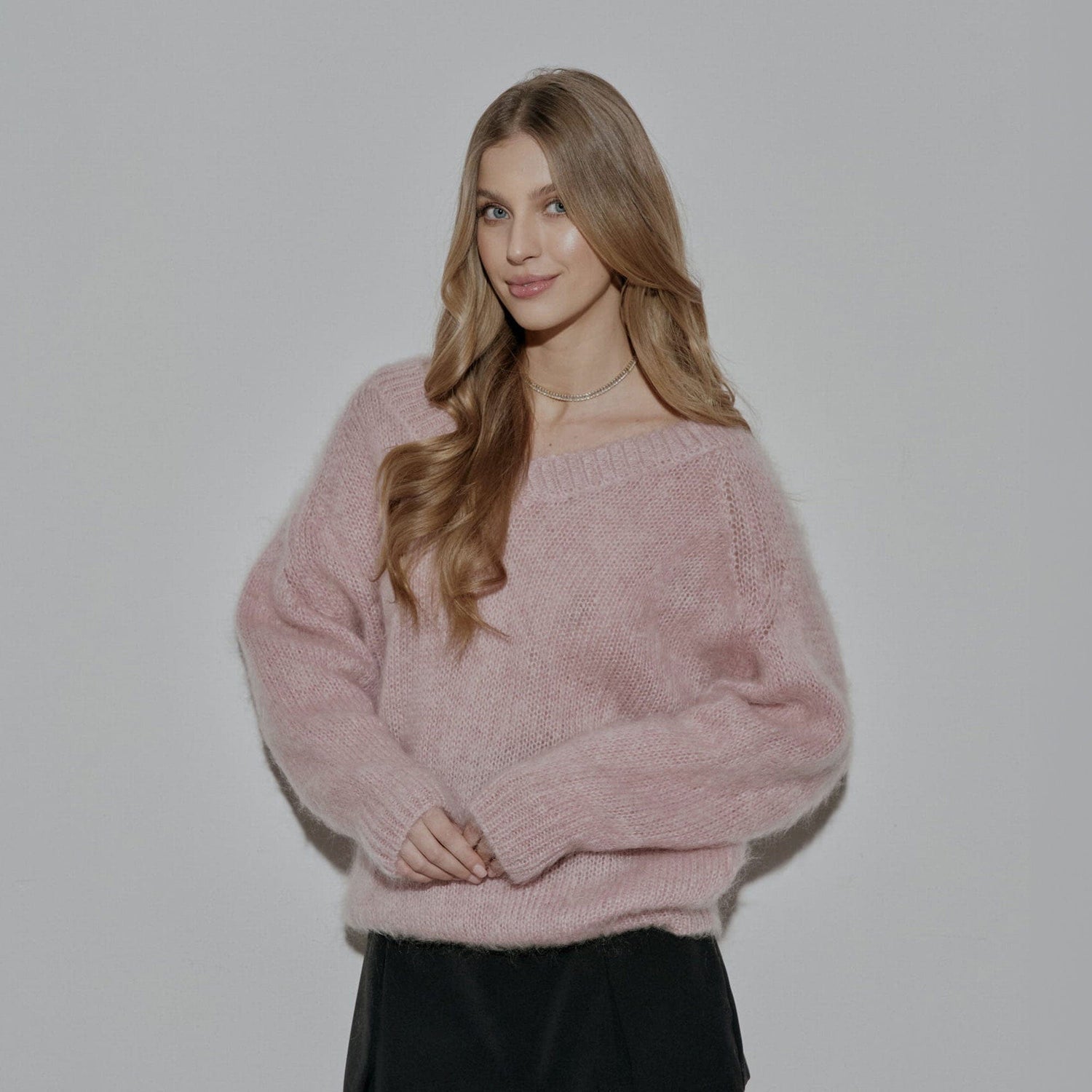 The Suzi model has long and loose sleeves. The wide V-neck makes the jumper fit perfectly to any figure.
Neli jumper
Choco Light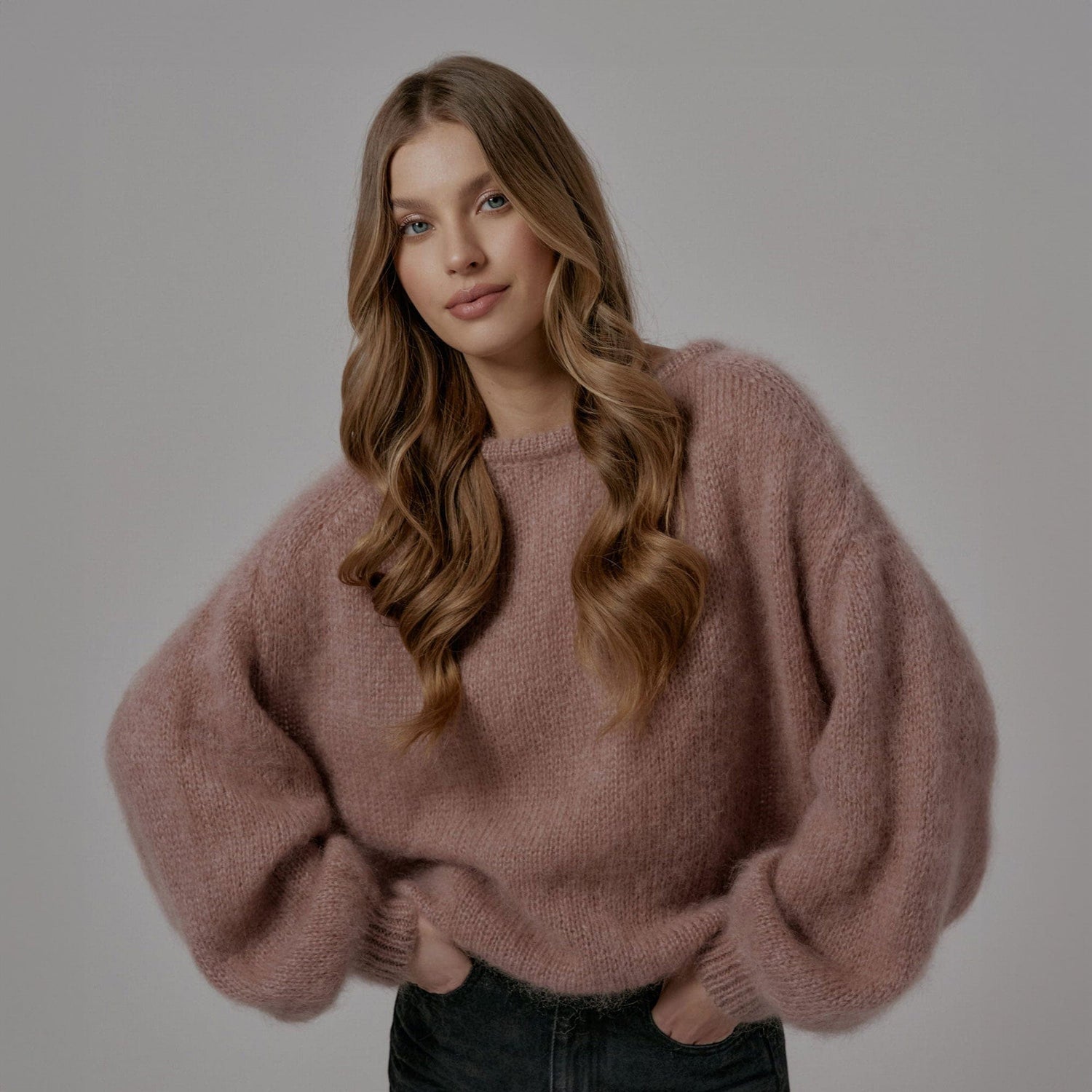 Off White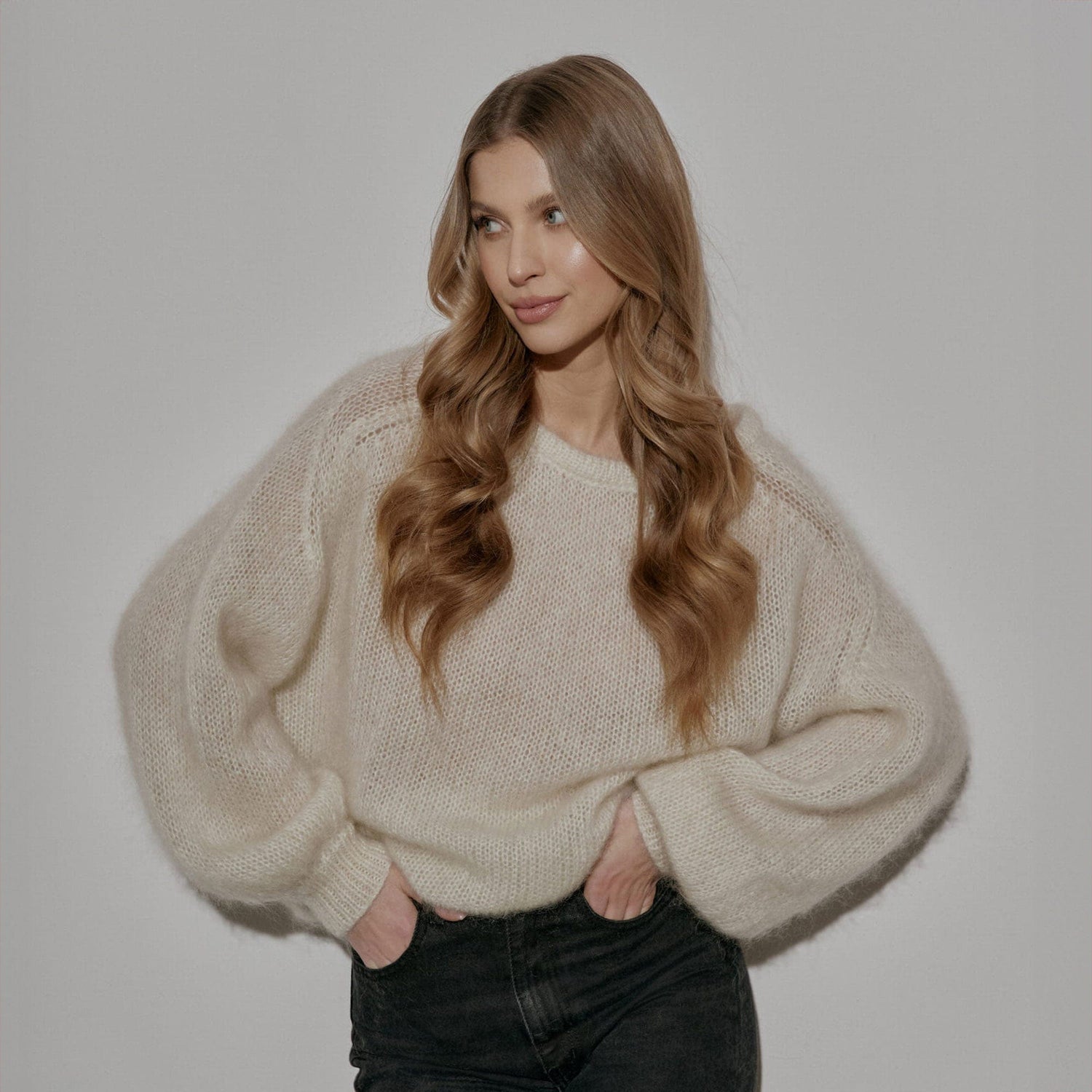 The model Neli has casual and long sleeves and a simple round neckline.
Choco Light
Sale price
€199,99
Regular price
Off-White
Sale price
€199,99
Regular price
Mokka
Sale price
€199,99
Regular price
Mari jumper
Mokka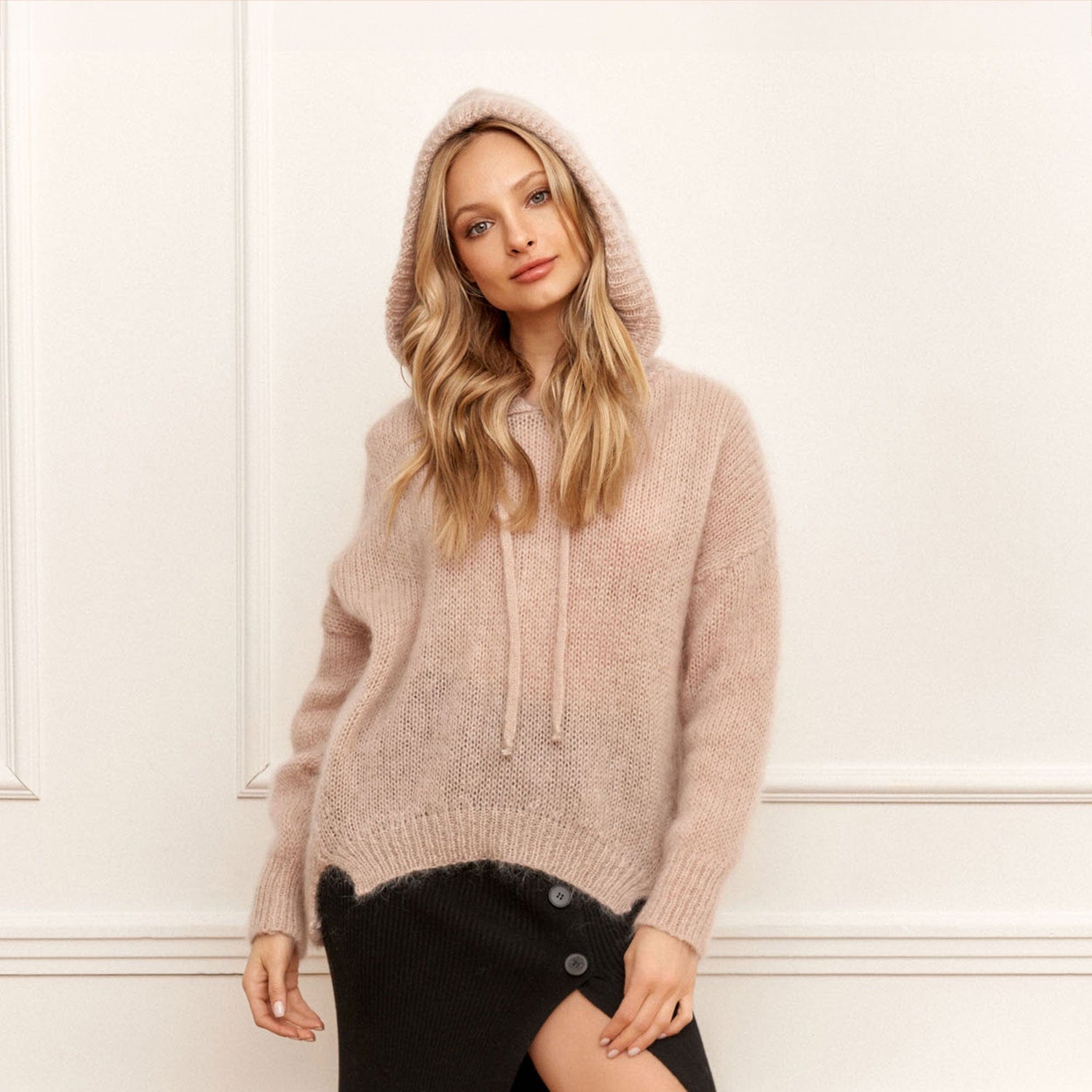 Black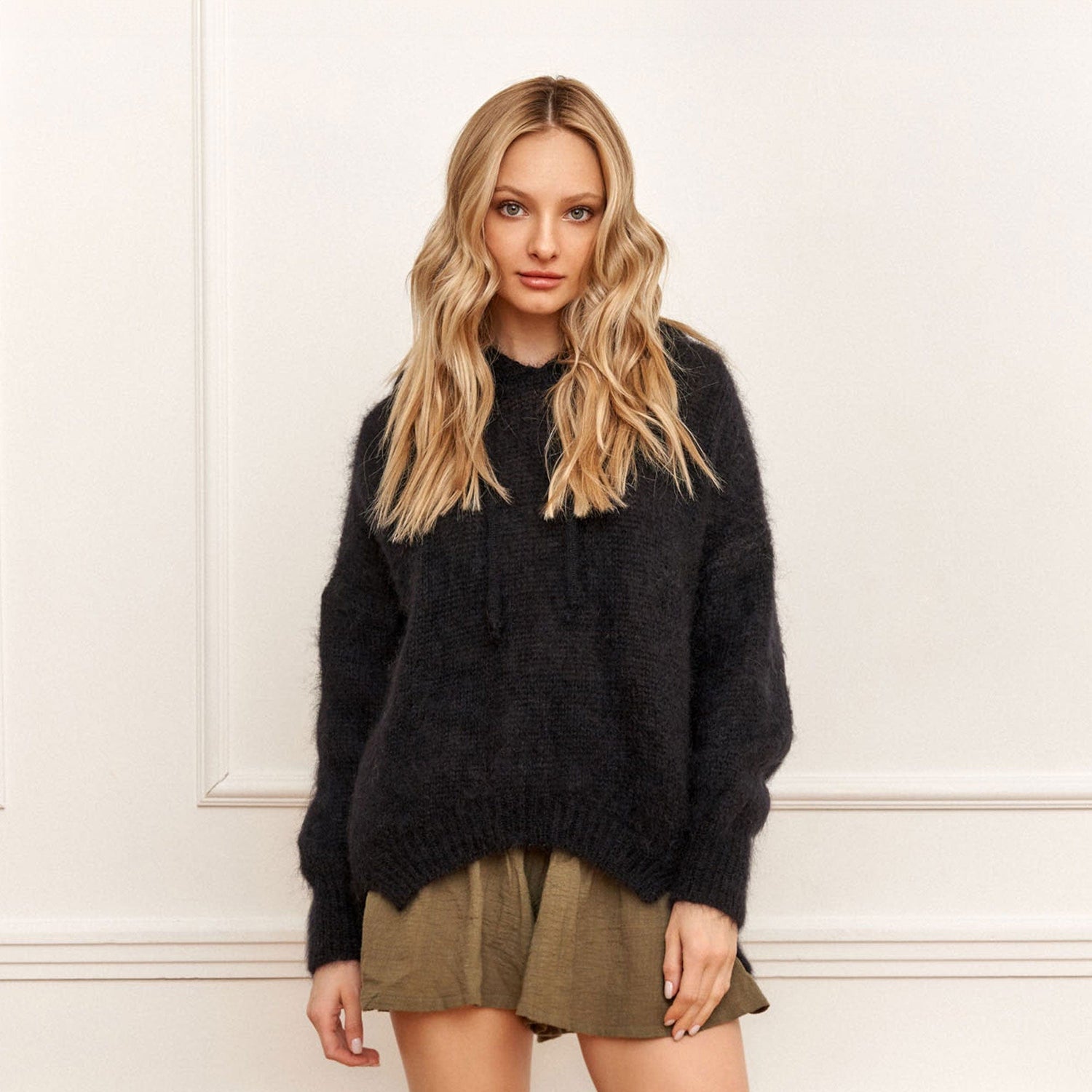 The Mari model has long sleeves and a generous hood for added comfort. The front is slightly shorter than the back.
Answers to frequent questions
What is Mohair / Super Kid Mohair?
Mohair is a luxurious and very durable natural fibre obtained from the hair of the Angora goat. The name "mohair" is often used specifically for the hair of the Angora goat and should not be confused with Angora wool, which comes from Angora rabbits. Mohair is highly prized for its softness, shine, and luminosity. It is often compared to cashmere in terms of its softness, but feels slightly different. Super Kid Mohair is sheared from young Angora goats and is, in a sense, the animal's first haircut, which is why the quality is particularly high. The goats grow new hair naturally, which makes mohair a sustainable resource.
What material is used?
The jumpers are made of 70% super kid mohair, 5% wool and 25% nylon.
What sizes are available?
The jumpers are universal sizes, so they fit people with sizes 34 to 42.