We only want the best for our customers.
That's why we don't just focus on the appearance of the products we carry – the quality has to be convincing. Several times a year, we go on shopping trips to the hottest fashion fairs in Europe to be able to offer you hand-picked pieces in our boutiques. Furthermore, some of our brands find their way into our assortment through insider information. We focus on style, colour, cut, zeitgeist and, as already mentioned, above all quality. We check every brand and every product individually, which is why we sometimes do not stock all the production lines of individual brands, but rather hand-picked individual products.

Visit us at our two locations on the Bay of Lübeck, browse through our collections and let us advise and inspire you personally.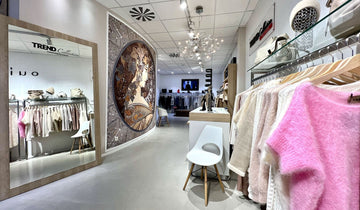 Timmendorfer Strand
Kurpromenade 12
23669 Timmendorfer Strand

04503 7047387

Monday – Saturday: 10:00 a.m. to 6:00 p.m.
Sunday / Holiday: 12:00 p.m. to 6:00 p.m.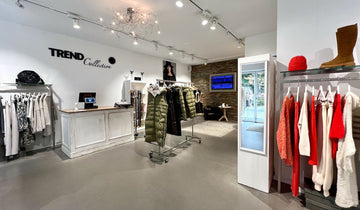 Scharbeutz
Strandallee 133
23683 Scharbeutz

04503 7077300

Monday – Saturday: 10:00 a.m. to 6:00 p.m.
Sunday / Holiday: 11:00 a.m. to 5:00 p.m.